Live Virtual Class
Taught by Holistic Healer & Advanced Reiki Master Yvonne Miller-Secreto, RN


Level I Training
August 20, 2022
11:00-3:30 est.
Level II Training
August 21, 2022
1:00pm -3:30 est.
(Registration Deadline June 14, 2022)

POWER, MENTAL, REMOTE
In order for one to be a truly powerful and effective Reiki practitioner, one must be taught by a gifted Reiki Master. Not only is Yvonne a gifted Advanced Reiki Master, but she uses her unique method of teaching Reiki to empower her students to master reiki using their own chosen modalities.
Yvonne teaches Reiki using three powerful methods:
Power, Mental, and Remote
Courses includes:
Reiki Level 1 & 2 Certification training
An online introductory preparation video
A 30-minute zoom support gathering
Two energy attunements per level
Virtual Attunement
In order to practice Reiki on others, you must receive an attunement from a trained Reiki master. Not only is Yvonne an Advanced Reiki Master, she is trained to do virtual attunements!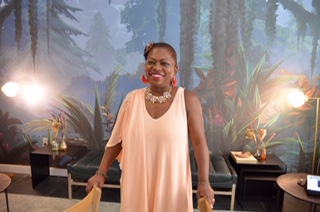 Yvonne Miller-Secreto, RN
Yvonne Miller-Secreto, Advanced Reiki Master, lecturer and facilitator at City College of NY, is also the chapter leader of the Brooklyn Holistic Nurses Association.
She is an RN Case Manager who brings more than thirty years experience as a clinical nurse to a diverse patient population with expertise in areas such as holistic medicine, trauma care, psychiatry, and hospice care. She has worked for varied institutions in the medical field, including hospitals, insurance companies, and certified home health agencies. Yvonne earned her BA in Healthcare Administration from the City College of New York (CUNY) and her Associate in Science RN from Catholic Medical Center School of Nursing. She has been practicing Reiki and holistic healing for almost 30 years.
Yvonne has taught reiki to many students and is certified to offer Reiki attunements. Her students are able to combine their passions with their mastery of Reiki to offer a unique practice to the world.
Yvonne is also the author of the best-selling book, Elevate Your Relationships. She specializes in building positive relationships, and is bilingual in Spanish.