In this course you will learn:
1. What a pendulum really is
2. Identifying a real vs. fake pendulum
3. How Pendulums work
4. Using a pendulum for physical healing
5. Using a pendulum for clarity
6. How to clean Your pendulum
7. How to connect with your pendulum
8. When to use your pendulum
9. How to use your pendulum for yes/no answers
10. Using your pendulum for specific answers
11. Why you may be having difficulties with your pendulum
12. Pendulum practice assignments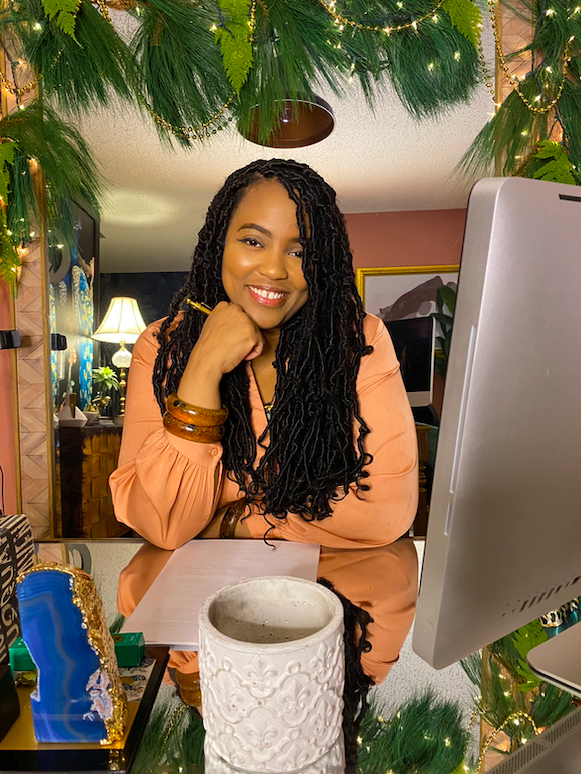 Your Instructor:
Professor Melanie, B.S., M.Ed, TSD
You may have heard Melanie on Blog Talk Radio Shows and may have seen her on her YouTube channel (The Spirit Doula) as well as other popular YouTube channels that promote and share her videos.  She is also the Founder of Zoe Essentials, an online apothecary, where she sells herbs, crystals, copper and other various physical and spiritual healing products.
She has worked for years as a college professor and is now using her teaching methods and experience to teach subjects in which she is passionate about…subjects that she has been teaching her friends and family for decades…spirituality.
She has two Bachelor's degrees in Africana Studies & Spanish from Rutgers University and a Master's Degree in Education in the field of Linguistics. She also has a passion for math and has studied biology and quantum physics. She studied at La Universidad De Guadalajara in Mexico and did research under the tutelage of Dr. Ivan Van Sertima and Dr. Kim Butler. She is an avid reader and researcher of ancient texts and writings and speaks several languages. She has travelled the world doing research and learning about different cultures and traditions, such as Mexico, Colombia, France, Spain, Bahrain, Morocco, and Antigua to name a few.  
She is currently a teacher, healer, and guide to many on their spiritual journey. She uses her spiritual gifts to guide and support as well as her practical way of teaching to disseminate knowledge and understanding.